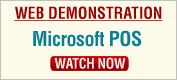 The Point of Sale Manager provides several easy-to-use tools to create, track, and manage your inventory.

1. Import Wizard - Import inventory items, customers, suppliers, or physical inventory counts from text files.

2. Print Labels - Create and print product labels and price tags in a variety of preset and custom formats, including bar codes.

3. Preview Item Details - View details of the item selected in the items list.

4. Inventory Transfer Wizard - Easily create inventory transfer orders for transferring inventory in or out of your store.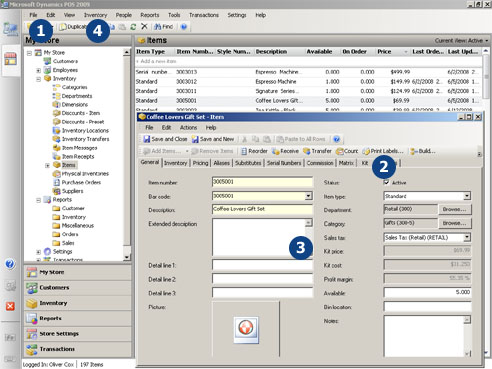 Items List - View your entire inventory and its important details. You can sort the list by any column with one click.

Automatic Restocking - Automatically calculate inventory replenishment based on restock levels or quantities sold.

Physical Inventory Wizard - Select items to inventory, create, and print a form for recording your inventory by hand, or import a text file with inventory information.

Purchase Order Wizard - Quickly create purchase orders for the items you want and specify quantities and suppliers automatically or manually.

Inventory Wizard - Specify changes to multiple inventory items in a single step.