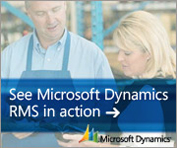 Microsoft RMS 2.0, Retail Point of Sale Software

Already have your own hardware? The software only package is an excellent choice. Simply install the Microsoft RMS 2.0 system CD and follow the on-screen prompts. User manuals and comprehensive instructions will guide you to fully customizing your POS system. Please check the recommended hardware requirements below to ensure compatibility.
Detailed Product List:

-

System activation key

-

Software install disc

-

User manuals

-

FREE System Setup †

-

FREE Remote Support †

†

Only applies if you process your credit card transactions with our partner merchant Mercury Payment Systems. Should you process your credit cards with your own merchant, additional setup fees will apply. Offer valid for new customers only. Contact Us for additional details.
If you have a multi-location business or need more than 4 terminals, please Contact Us for pricing or complete our Request a Quote form.

RECOMMENDED MINIMUM HARDWARE REQUIREMENTS
(WE RECOMMEND CONSULTING WITH US TO ENSURE ALL HARDWARE COMPONENTS ARE COMPATIBLE)

For Master Computer (1-9 Workstations)

Windows XP, Windows XP Embedded, Windows Vista, Windows 7, Windows Server 2003 and 2008 all versions

Pentium 4 2GHz or above

RAM 1GB or above

HD 20GB or above

Raid 1+ support preferable but not required

UPS (Uninterrupted Power Supply)

External storage device for backups (thumb-drives, memory sticks, etc.)

For Additional Workstations

Windows XP, Windows XP Embedded, Windows Vista, Windows 7, Windows Server 2003 and 2008 all versions

Pentium 4 1GHz or above

RAM 1GB or above

HD 10GB or above