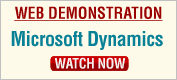 Solution Overview

Organization Profile
Established in 1931, Tanner Companies, selling fine women's apparel under the Doncaster brand, has 1,700 direct-sales wardrobe consultants. Its 80 retail employees in 12 stores sell fashions from earlier seasons, so the system must track 72,000 SKUs and 260,000 items.

Business Situation
Although Microsoft Dynamics™ AX successfully tracked outside consultants' sales, inventory, financials, and production, the stores' older POS technology created redundant manual processes and sometimes shut down sales and replenishment.

Solution
To achieve global management of sales and stock, Tanner is choosing a smooth integration between Microsoft Dynamics Retail Management System and Microsoft Dynamics AX with Retail Chain Manager.

Benefits
| | |
| --- | --- |
| - | Managers set chainwide or selective sales and change prices in seconds. |
| - | Stores can poll differentially, ensuring constant, fresh data. |
| - | Replenishment and transfers fill shelves. |
| - | Easier customer service raises staff morale. |
| - | Redundant, manual chores slashed at corporate and in stores. |

Hardware
| | |
| --- | --- |
| - | Dell servers |
| - | Cisco routers |
| - | DigiPoS point-of-sale terminals |

Third Party Software
-

Retail Analytics and Merchandise Planning by Professional Advantage

-

ConnectPro by Professional Advantage

-

PowerOps by Digital Retail Systems
Partner(s)

Software and Services
| | |
| --- | --- |
| - | Microsoft Dynamics AX 4.0 |
| - | Microsoft Dynamics RMS |
| - | Microsoft SQL Server 2000 |
| - | Microsoft SQL Server 2005 |
| - | Microsoft Windows 2000 Server |
| - | Microsoft Windows Server 2003 Standard Edition |

Vertical Industries

Country/Region


Apparel Stores, External Consultants, Finance, and Production Get Instant Data and Cut Steps

As Tanner Companies, a 77-year-old women's apparel enterprise, grew to 1,700 consultants, 12 stores, and approached U.S.$100 million in revenues, its systems strained to track 72,000 SKUs. Microsoft Dynamics™ AX soon became the enterprise resource planning (ERP) solution, cutting task time and helping manage sales, manufacturing, finance, and distribution. But aging store systems bogged down during polls, which stopped checkouts, repricing, and replenishment. Hard copies, faxes, and double data entry were still required. Tanner evaluated seven point-of-sale systems, three in detail. Managers concurred that Microsoft Dynamics Retail Management System would complete the company's end-to-end integration. Within 90 days, Tanner had instant visibility of all transactions, customer histories, stock levels, income, and store profits.

BUSINESS SITUATION

Tanner Companies was founded in 1931 in Rutherfordton, North Carolina. Word spread of Tanner's high-quality women's clothing lines sold under the Doncaster brand, and interest in selling and wearing them crossed the U.S. The Tanner family, who still manage the company, saw that a personal touch was key to communicating their original designs, personal fit, and fine fabrics. This high degree of customer service, offered through 1,700 enterprising wardrobe consultants, has propelled Tanner through nearly 80 years' growth and U.S.$80 million to $100 million in sales. The company has 535 employees, of whom 80 are in retail.
Microsoft Dynamics AX data is imported into Microsoft Dynamics RMS Headquarters, which explodes into the store-level database as smooth as silk. It hasn't missed once.

Don Tessneer


Business Analyst Director, Tanner Companies

Pell Tanner, Chief Executive Officer, says, "Our legacy revolves around our philosophies and how we interact with people. That's timeless and the most powerful thing we do to differentiate us. If we do a great job for customers, our business will thrive."

Doncaster Designs cover all categories of women's apparel from coats to camisoles, blouses to pants, and accessories that complete the total look. Its nationwide network of consultants introduce four new collections each year, with price points equal to those found in the retail "bridge" market. The role of the 12 retail stores, located primarily in the South of the U.S., is to sell the same high-quality merchandise a few seasons later. A Web site increases customer service and enables remote orders.

CHALLENGES
Tanner's systems must track 72,000 SKUs due to continuously evolving designs, a typically complex women's clothing matrix, and retaining information for products not sold in recent seasons. Tanner's warehouse contains 260,000 items.

Microsoft Dynamics™ AX installed by Sunrise Technologies, had been providing a highly satisfactory ERP (enterprise resource planning) system since January 2005. It managed financials, inventory tracking, and enterprise reporting. It provided order entry for consultants' direct sales transactions. Sunrise Technologies is an experienced supply chain consulting organization and a Microsoft® Gold Certified Partner specializing in Microsoft Dynamics AX ERP solutions, with particular strength in apparel applications.

But Tanner's records of sales, customers, and inventory levels in stores were unavailable to Microsoft Dynamics AX, causing a ripple-effect of problems. The STR In-Store Plus retail solution in stores was a standalone, not Windows®-compliant, and required tricky terminal emulations to run. "We ran MS-DOS 486 machines with no Web connectivity, not even e-mail," says Don Tessneer, Business Analyst Director, who has 36 years with Tanner. "To get data into Microsoft Dynamics AX, almost every store process became manual and redundant. We even faxed in staff hours to corporate, doubling input time."

And Tanner's Retail Operations Manager needed fast information to run a dynamic business. "A prime barrier," she says, "was polling, getting data from stores to headquarters where we use it. Polling only happened at night and, when any store's upload failed, we had no replenishment knowledge and that store didn't know the new prices for the next day. Stores' demand polls took registers offline for hours and could completely prevent selling."

DEMANDS
"Our initial goals were an easy-to-use, rapidly deployable, full-featured in-store solution that would unfailingly push store information to Microsoft Dynamics AX," says Tessneer. "Yet we didn't want a system that required fundamental or structural changes to work our way. That just asks for downstream problems as you evolve into your next system.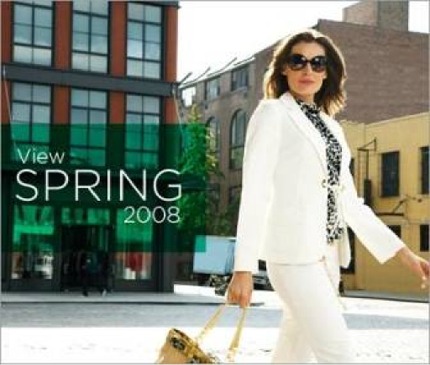 Four seasonal lines ensure constantly fresh fashions for Tanner customers.
But this consistent flow of new merchandise results in 72,000 SKUs and
260,000 items to track.

"We needed to view retail stores' inventory in real time and transfer inventory in a user-friendly way," he continues. "That was crucial because many associates have been with us a decade or more, and had never used computers at work. But they are the beating heart of our customer relations and marketing, so ease of training and their intuitive ease of use are vital to us. Many would need basic computer training first, then coaching on Microsoft Office, [Microsoft Office] Outlook®—and then they'd need to learn our new retail application. So it made sense to give them consistent looks, feels, and some common commands in every part of the solution they touched."

SOLUTION

"We surveyed retail solutions for three years," Tessneer continues, "including visits to a large New York retail show. I inspected seven candidates and studied three in detail. Honestly, most systems weren't solutions. Those that met our needs were too expensive and were designed for huge chains. We selected Microsoft Dynamics Retail Management System (RMS) because it has a thorough feature set for stores, easy-to-learn daily screens, and would readily exchange data to and from Microsoft Dynamics AX."

Tanner turned to POSitive Technology to implement Microsoft Dynamics RMS chainwide. J. Michael Nicholson, Principal/Solution Architect for POSitive describes the rationale. "Microsoft Dynamics RMS is the right choice to manage a large and growing retail chain. It has all the features a retailer expects and can be married to any Microsoft Dynamics accounting solution, from small through large. With Microsoft Dynamics AX and Retail Chain Manager, the number of stores can be virtually unlimited." POSitive is a worldwide leader in providing Microsoft-based solutions to retailers, and has been recognized by Microsoft as Worldwide Point-of-Sale Partner of the Year for four years.

Tanner's Retail Operations Manager says, "Microsoft Dynamics RMS is a complete retail solution that's easy to deploy and learn, gets thorough records, and delivers retail data easily. Microsoft Dynamics AX is a full ERP system with unique capabilities for apparel's complexities—especially mixing styles, colors, and sizes for each season and each line of goods. Integrating these two products gives clothing retailers a powerful end-to-end solution."

Tessneer explains the pivotal selection moment. "When we looked at the item-master setup and the reporting side, I asked POSitive to show me the comprehensive inventory report with all its selection criteria. I immediately saw that we use Departments differently from most retailers. Our departments are seasons. And we use the Category field for our designers. But Microsoft Dynamics RMS just let us substitute our needs the way we wanted them—not requiring us to bend to a program's demands."

SMOOTH INTERFACE
Sunrise Technologies wrote, and helped Tanner test and implement, all interfaces between Microsoft Dynamics RMS and Microsoft Dynamics AX for item masters, inventory, and distribution from warehouse to stores.

"When our odd use of Departments and Categories threw off the expected mapping between the two solutions, Sunrise just wrote a program for it. They made a planning form and an electronic dashboard to help distribute clothing by color and size across the enterprise. POSitive added programming and support from the Microsoft Dynamics RMS side," Tessneer explains. "And it all works."

SMOOTH INTEGRATION AND INSTALLATION
Heather Essic, Account Manager at Sunrise, reports, "Our technical architects' experience with Microsoft Dynamics RMS was very positive. Using it as a store-level solution definitely sped up end-to-end integration because you find the data where you expect it, in standard formats, and it's easy to retrieve. It's the right way to build a highly unified solution and get unimpeachable data."

"Installation went very quickly," says Tessneer. "About 90 days from decision to completion. All stores went live on Microsoft Dynamics RMS the same Monday morning."

BENEFITS

With reliable and instant sales and inventory data now flowing in from stores, Tanner can make better and faster decisions around their fashion and trend-sensitive items.

Tessneer says, "From the enterprise view, one of many improvements is the ability to poll and re-poll as we choose during the day—even differentially per individual stores' characteristics—so we have realtime knowledge across the chain. It all happens in the background, so business goes on as usual. Microsoft Dynamics AX data is imported into Microsoft Dynamics RMS Headquarters, which explodes into the store-level database as smooth as silk. It hasn't missed once."

AT CORPORATE
The Retail Operations Manager explains, "Polling stores as often as every five minutes tells us exact stock levels, cuts to zero the risk of a customer rapidly visiting two or three stores without our knowledge, and enables purchases from one store to be returned in another.

"We know where to distribute which goods because Sunrise built a report to highlight who's low and high on what items. We use Interstore Transfer to restock the stores the next morning from the distribution center. This keeps our shelves filled and our stock balanced so we meet demands generated by our new marketing.

"To optimize pricing, we constantly edit the chainwide price sheet in Microsoft Dynamics RMS," she says. "We used to send faxes for every markdown. Now, we can schedule a markdown for specified items, departments, or categories. We can define which days, hours, and then by percentage or monetary amount. We literally change prices in seconds."

"This solution thoroughly automated our previously hand-keyed processes," Tessneer says, "saving us hours every week and ensuring accurate item conformity system-wide, from creation-point through registers and into stores' back offices."

IN STORES
"System morale and staff satisfaction at stores jumped to a new high," the Retail Operations Manager says, "because Microsoft Dynamics RMS helped us improve customer service so dramatically. We have faster checkouts and more-accurate information going up the chain."

The Retail Operations Manager began at Tanner as a retail sales associate with a quota. She says, "Staff's merit increases depend on meeting quota. If my store doesn't have a customer's size in black pants, associates now check the system to find black at another store while she tries on her size in brown. That second store rings up a credit-card phone sale and ships it the same day. Customers expect this level of service from computers, then they brag about it to their friends. Our mission is to liquidate excess inventory, and this product combination gives us the chainwide X-ray vision to do it."

FASTER DAILY TASKS
"Previously all our merchandise 'holds' were manual," she explains. "We had no way to know the holds in a store, or inbound special orders from other stores. Today, the Work Order module's Comments section tells us the item is on hold for a store associate for a customer, plus all the details. We change it at will and add new information. I see it all.

"Often, when store customers have finished their shopping and start to pay the bill, many realize they have to ship all or part of their purchase. The simple shipping capability in Microsoft Dynamics RMS lets you just click on the item to add shipping cost."

Tessneer says, "Having e-mail and other Web connectivity gives us much better communication with corporate. We use our secure VPN connection and access our central network selectively. Now, associates' hours go into a Microsoft Excel® spreadsheet that easily exports to Fidelity Investments."

NEXT TIME
To keep pace with external consultants' rising sales volume, Tanner will continue to expand its retail division with new stores and production capabilities. IT and management are beginning migration from Microsoft Retail Management System 1.3 to Microsoft Dynamics Retail Management System 2.0 and from Microsoft Dynamics AX 3.1 to Microsoft Dynamics AX 4.0 with Retail Chain Manager (RCM).

RCM enables chains to centrally manage stores with Microsoft Dynamics AX, yet allows local management of pricing, purchasing, and sales. The degree of centralization versus local control can be defined per each company's business rules. Tanner is looking into Retail Analytics and Merchandise Planning (RAMP) by Professional Advantage for deeper Microsoft Dynamics RMS reports.

Tanner anticipates ongoing growth using resources proven in this project. "The best thing you can say about a vendor after a big project is that you'd call them for your next one.

Looking ahead to his next conversion, Tessneer suggests to other retailers, "Associates, operations people, and executives should learn as much as they can about the everyday terminology and reporting procedures of the new solution as early as they can. Sophisticated solutions have huge capabilities. And it's important to know how to use all their tools so you get your money's worth as fast as possible."