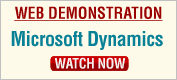 Solution Overview

Organization Profile
Capitol Nutrition, based in Mokena, Illinois, is a nutritional supplements company. It employs 14 people.

Business Situation
The company needed technology to predict when stores were running low on specific products and to perform other business tasks, such as helping determine the cost of goods sold.

Solution
The company deployed an Office Business Application from Professional Advantage. Employees can now use Microsoft® Office Excel® 2007 to easily access and manipulate data from Microsoft Dynamics™ Retail Management System software.

Benefits
| | |
| --- | --- |
| - | 50 percent less time spent on reporting |
| - | Accurate data updated frequently |
| - | Long-term business processes enhanced |

Software and Services
| | |
| --- | --- |
| - | Microsoft Dynamics RMS |
| - | Microsoft Office 2007 |
| - | Microsoft Office Excel 2007 |
| - | Microsoft SQL Server 2005 |
| - | Office Business Applications |

Vertical Industries

Country/Region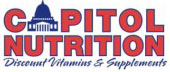 Nutrition Supplement Firm Improves Reporting; Stays Competitive

The nutrition and sports supplements industry is a tough business, with national, regional, and local companies competing to offer the lowest prices on products. Capitol Nutrition, which plans to become a large regional player, needed technology that could easily track retail data, such as inventory levels or the cost of goods sold on a particular day. Capitol Nutrition found the answer with an Office Business Application (OBA) from Professional Advantage, a Microsoft® Certified Partner. Using the OBA, Capitol Nutrition can take information from Microsoft Dynamics™ Retail Management System software and analyze it in Microsoft Office Excel® 2007 spreadsheets. Using Office Excel, company employees can quickly and easily analyze and report on critical business data, which helps the company maintain a competitive edge.

BUSINESS SITUATION

Capitol Nutrition is a nutritional supplements company operating in Illinois and Indiana. In 1999, the company started with a single store. Today it operates three retail stores, a warehouse distribution center in Mokena, Illinois, and provides products on the Web at www.bestpricenutrition.com. By 2008, the company plans to be operating a total of seven stores.

John Brooks, Chief Operating Officer for Capitol Nutrition, says the organization's goal is to compete with much larger nutritional supplements companies by being aggressive on pricing. For this business strategy to work, Capitol Nutrition needs to closely monitor inventory levels at its stores. "Our products are discounted heavily across the board," says Brooks, "so the margin for error is very small."

As the company has grown over the past several years, it installed a number of different IT systems and applications to help manage the business. One of the products is Microsoft® Dynamics™ Retail Management System (RMS) business software, which provides retailers with a complete point-of-sale (POS) solution that can be adapted to meet specific retail requirements. Capitol Nutrition uses Microsoft Dynamics RMS to track the sales of more than 4,000 SKUs that go through both its physical stores as well as its Web channel.

Brooks notes that the company's system could not provide a key feature that he believes is critical for the company's long-term business strategy—the ability to quickly and accurately monitor and forecast product levels in stores. The company needed this in order to set up an automated system for replenishing inventory.

"Our goal was to get away from simply drop shipping large quantities of items between our stores and our warehouse," Brooks says. "It was inefficient because of inaccurate product or quantity deliveries. This hurt our business because customers could not always find what they wanted. We needed a solution that could help us understand store stock levels each day so we could plan accordingly—and to make sure that every customer who walks in a store can find what they want."

Capitol Nutrition tried to build a solution internally and found that maintaining the solution for its changing business was too difficult. The company hired outside assistance, but the resulting solution was not flexible enough and lacked features Brooks required.

SOLUTION

Working with Professional Advantage, a Microsoft Certified Partner, Capitol Nutrition deployed an Office Business Application (OBA) that is based on the Professional Advantage solution, Retail Analytics and Merchandise Planning (RAMP) for Microsoft Dynamics RMS. RAMP helps retailers by delivering analytical reporting on business performance. Using the technology, Capitol Nutrition can easily identify trends, buying patterns, seasonality, and other key performance indicators for retail businesses. Capitol Nutrition users can convert data entered into Microsoft Dynamics RMS, within the RAMP product, which in turn helps them analyze information such as margins, revenues, sell-through rates, and cost of goods sold.

With the Office Business Application, I've cut the amount of time I spend producing reports and doing other essential tasks in half because I don't have to spend time figuring out how to do things.

John Brooks


Chief Operating Officer, Capitol Nutrition
The solution is user-friendly for all Capitol Nutrition's employees. The employees can easily access and manipulate information on their retail sales and inventory levels in Microsoft Office Excel® spreadsheet software. This is a key feature for Capitol Nutrition, which uses the 2007 Microsoft Office system extensively. Brooks says he relies heavily on Microsoft Office Excel 2007 to understand the company's business sales.

Capitol Nutrition implemented the solution in early 2007. Kent Johnson, Business Intelligence Consultant for Professional Advantage at its U.S. headquarters office in Fargo, North Dakota, says the process took three days.

On day one, Professional Advantage installed RAMP; this included setting up the Microsoft SQL Server™ database, which automatically makes the data available in online analytical processing (OLAP) cubes that can be manipulated inside Office Excel spreadsheets.

On the other two days, Professional Advantage trained users at Capitol Nutrition on how to work with the information contained in RAMP, including information on how to build reports and work with pivot tables.

BENEFITS

By deploying RAMP, Capitol Nutrition has been able to improve key aspects of its growing business, enabling competition with larger companies. RAMP is easy for Brooks and other company employees to use, which makes the tool a seamless part of their work day. Because RAMP is updated continually with refreshed data from POS systems, Capitol Nutrition users have access to up-to-date views of sales and inventory. Using the solution, Capitol Nutrition is creating greater business efficiencies, such as replacement history, automated reorders, and preformatted reports that are distributed for sales and marketing purposes.

50 PERCENT REDUCTION IN TIME SPENT ON REPORTS
Now that employees have quick and easy access to the sales data within Microsoft Office Excel, they can perform key business tasks more efficiently throughout the day.

"I use Excel all day long, and I'm very comfortable using pivot tables, forms, creating reports, and other activities in the program," Brooks says. "It's a very familiar tool for me. Now I can quickly and easily get at information in the SQL Server database that stores our POS information. I can pull up items by department or margin, by sales, and other kinds of criteria that were difficult to get in the past.

"With the Office Business Application, I've cut the amount of time I spend producing reports and doing other essential tasks in half because I don't have to spend time figuring out how to do things—or paying someone else to do it for me."

Johnson says this underscores one of the most important benefits of Office Business Applications—the ease with which people can access and manipulate complex enterprise information while working in the familiar Microsoft Office environment.

"Most people in businesses are very comfortable working in the Office applications, and business managers and analysts like to have Excel going all day," he says.

"If people have to learn a third-party tool for accessing enterprise information, they are usually starting at zero in terms of their comfort and understanding of how to use it. But if a technology can provide the data they need in Excel, then it's simply a matter of learning another function in software that they're already familiar with. They don't have to learn something from scratch, and they can get up and running quickly."

ACCURATE DATA UPDATED FREQUENTLY
The OBA makes the data in the POS system available right in Microsoft Office Excel, ensuring that critical business information is easily accessible. Capitol Nutrition can now see a much more accurate picture of where the company is each day.

"For merchandise replacement, the system updates the cubes that are built on RMS during the night," says Brooks, "so when I come to the office in the morning, I can see current sales results and replacement data in Excel."

Brooks says that with the OBA solution, the company is now able to provide three-month reports in Excel that reveal selling activities.

"The fact that it is easier to produce an almost limitless number of reports based on accurate and current data helps our business activities and the bottom line," Brooks says. "We distribute reports to our store managers to let them know, for example, what the top five selling items this week are versus a month ago. We give this information to staff to drive the sales process."

LONG-TERM BUSINESS PROCESSES ENHANCED
Using the OBA, Capitol Nutrition is able to remain competitive in a market where it faces much larger companies.

"With the OBA solution, we can do things that we could not do before, like demand planning and creating marketing for seasonal sales based on prior business activities," Brooks says. "Using RAMP, we're able to track the cost of goods and subsequent margins much more closely."

Capitol Nutrition now has formulas running in Office Excel that can precisely track the cost of goods—a critical piece of information for a company trying to compete with larger companies on price.

"In the past, we could not get at the past cost-of-goods data without a lot of manual procedures," Brooks says. "Now it is automated. Every night the OBA solution captures the data, so when I open Excel, I can find out, to the penny, what the cost of our inventory was on, say, September 30. This is critical for setting our prices, which affects how we compete."

In the long term, Capitol Nutrition can use the functionality of the OBA to continue to grow while competing with large national competitors.

"Using the OBA technology, we avoid operational headaches," he says. "We have plans for a total of seven stores in 2008. This technology helps us understand how much inventory is in each store, what our margins are, and what the costs of goods are. The margin for error in this business is small, but now we have a system in place that helps us eliminate errors, and allows for growth. Now we can compete with larger companies."