Drilling down into report detail is easy with the report generator. Anytime you mouse-over a detail in a report, the cursor turns into a magnifier. Just "drill-down" on the detail to access underlying information. Now perform quick analyses and get answers you need in a matter of seconds.

For example, you can drill-down on transaction number, and access a graphical view of the actual receipt issued to the customer at the time the transaction took place.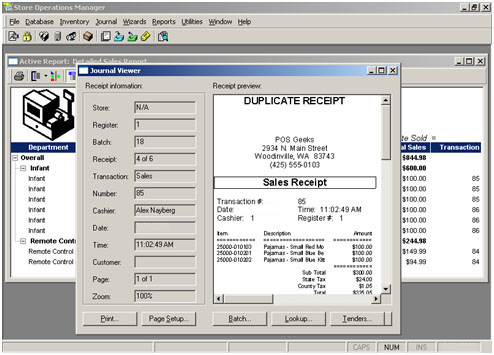 You can also drill-down to do things like database maintenance. Drill-down into an item's properties, for example, and change the name of the item instantly.

The report generator exports reports to a variety of electronic report formats to use in other applications. The formats supported include "Extensible Markup Language" (XML), "Comma Separated Values" (CSV), or tab delimited.