RETAIL TIPS AND ADVICE

10 reasons to automate
your retail business



Who uses Microsoft Retail
Management System?



5 steps to a winning retail
marketing campaign



Computers or old-
fashioned cash registers?



Achieving business
benefits from POS



Do you need a Microsoft
Partner?



How to prevent inventory
loss



Questions and Answers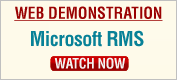 WHY PURCHASE A POS SYSTEM

10 REASONS TO AUTOMATE YOUR RETAIL BUSINESS
By Monte Enbysk
Here's something to look for the next time you visit one of your local merchants such as a clothing store or sporting goods retailer: Check out the cash register.

It may not be the old stereotypical, paper-based cash register we still see in the movies. It may instead be a personal computer with special software known as "point-of-sale" technology.

More and more retailers are switching from electronic cash registers or outmoded paper-based systems to PC-based solutions. Why? Because it gives them the ability to generate better revenues, increase productivity, and, in the end, have more time in their personal lives for something besides work.

Even if you're a retailer who's not yet sold on this idea, new point-of-sale (POS) solutions, such as Microsoft Retail Management System, are worth checking out. They're affordable, user-friendly, and can help you grow and take your business into the future.

Point-of-sale technology solutions such as Microsoft Retail Management System can improve not only your business performance, but your quality of life. Here are 10 reasons to automate your retail business.
1. POS SYSTEM SOLUTIONS ARE AFFORDABLE
Microsoft Retail Management System, for example, can be purchased through a reseller for $1,299 for a single store with one cashier's lane. This is an investment that can be paid off over time in money saved on credit card transactions. Through a Microsoft agreement with Citibank Merchant Services, Microsoft Retail Management System users can sign up with Citibank to get significant savings in lower card processing costs (Get details). "You're getting a payback on software just by the money you will save in credit card fees," notes Rosenblum. Microsoft offers a more detailed version of Microsoft Retail Management System for the central office of a retail chain, enabling the headquarters to keep track of sales and inventory from multiple stores.
2. POS SYSTEM SOLUTIONS ARE EASY TO USE
Microsoft Retail Management System is intended for use by store cashiers as well as store managers. No lengthy training sessions are necessary. Built-in wizards and an intuitive user interface make learning easy. But Microsoft Retail Management System is much more than a point-of-sale solution—you'll also be able to automate your inventory management, supplier management, and purchasing, shipping and receiving processes, and integrate sales transactions with your accounting software. Microsoft Retail Management System easily integrates with QuickBooks' accounting software, Microsoft Small Business Financials and Microsoft Business Solution–Great Plains.
3. HARDWARE REQUIREMENTS ARE MINIMAL
All you need for Microsoft Retail Management System is a Windows-based computing device that accommodates Windows 98 or a later version. But it works effectively with common point-of-sale peripherals such as printers, bar code readers, magnetic strip readers and cash drawers.

Microsoft Retail Management System also can be utilized with laptop PCs and Tablet PCs, as well as various PDA, mobile and wireless solutions. Imagine taking your entire inventory report home each night simply by unplugging the laptop and carrying it to the house. No more late nights at the store, poring over inventory reports.
4. YOU CAN ELIMINATE DOUBLE-ENTRY BOOKKEEPING
By integrating credit card transaction processing into your business operations with Microsoft Retail Management System, you'll help reduce data re-entry at the point of sale, and facilitate easier reporting and reconciliation of transactions at the end of the month. By integrating Microsoft Retail Management System with your accounting software, you eliminate the need for paper, cut down on errors and streamline and improve your bookkeeping and tax record-keeping processes.
5. YOU CAN ELIMINATE MANUAL INVENTORY TRACKING
Here's a "mundane" but very necessary chore that can be made easier and better through automation, says Rosenblum. "This is what a computer is supposed to do for you," she says. With Microsoft Retail Management System, unlike other point-of-sale solutions, you have the functionality to track your inventory more closely and efficiently. As a result, you'll save time and be able to better monitor trends and buying patterns, which can help you make better decisions in ordering, buying and pricing. With a better handle on your inventory and how fast it takes to "turn," you can increase sales.
6. YOU CAN REDUCE OPERATING AND LABOR COSTS
The ability to maintain tighter control over your inventory; the reduced need to re-enter information; and an overall simplification of associates' jobs will free your staff to focus on managing and selling more effectively. You'll know better when to staff up or cut back to accommodate sales demand. You'll also eliminate the need for separate point-of-sale terminals for credit cards and the associated phone lines, freeing up valuable counter space.
7. YOU CAN SERVE CUSTOMERS AND MARKET PRODUCTS BETTER AND COMPETE MORE EFFECTIVELY
While electronic cash registers automate individual transactions, Microsoft Retail Management System enables you to keep track of customers' entire purchasing histories. You'll have a better sense of who your best customers are and why they are buying, to focus more on their needs and to serve customers better in general. You also can use this data for sales promotions and marketing campaigns, across multiple channels. You'll be able to better test-market pricing concepts, sales promotions and new products. You'll put up a better fight against competitors, including the bigger retailers who are completely automated—but aren't as nimble or customer-focused as you.
8. YOU CAN MORE EASILY EXPAND YOUR NUMBER OF STORES AND E-COMMERCE OPTIONS
You can more easily expand your number of stores and e-commerce options. Microsoft Retail Management System is scalable; you can keep the same software and systems as you grow into multiple stores and retail channels. You have a trusted provider too. As your business adds customers and products, you can store and manage unlimited amounts of data with Microsoft SQL Server and manage customer relations more closely with Microsoft CRM.
9. YOU CAN KEEP YOUR BUSINESS AROUND LONGER
You can keep your business around longer. Want to be able to sell your business more easily or transfer it to someone from the next generation? Good luck, if you haven't embraced technology, says Gartner's Roster. "The next generation will require technology," he says. "Otherwise, there won't be a way for someone new to come in and grow the business model." As time goes on, he adds, retailers who rely on paper-based systems will increasingly find themselves sticking out like a sore thumb in a supply chain where most will be doing transactions online. "If you're someone who still wants to handle paper, that may raise your costs."
10. YOU CAN GO HOME EARLIER AND HAVE MORE OF A LIFE
You've got more time now, so why not? You've earned it.