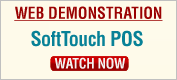 Restaurant Online Ordering, Restaurant Website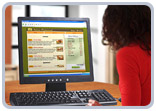 The Internet ordering solution that allows eateries to create a web presence using their existing SoftTouch POS configuration. This hosted solution for eateries provides full online menu management from the local facility. The online site is customizable and features a rich-GUI front end with real-time order and payment post-back into the restaurantís SoftTouch POS system. Fault-tolerance automatically routes orders through fax or email in the event of connectivity loss.

Expand your restaurant business presence to the World Wide Web. Using your existing SoftTouch POS menu configuration, SoftTouch Online allows your customers to place orders via the Internet. Feature rich online menu display includes pictures, descriptions and auto prompts all at the touch of a button.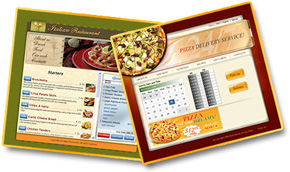 FULLY INTEGRATED
| | |
| --- | --- |
| | SoftTouch Online instantly transforms your restaurant POS configuration into an online ordering system. |
| | Uses your existing SoftTouch menu configuration. |
| | Instant checkout posts order and payment information directly back to your SoftTouch system. No middle man. |
| | Optional faxing of order and payment information for manual backup. |

MENU SETUP
| | |
| --- | --- |
| | Real-time menu changes allow you to upload menu changes and specials within minutes. |
| | Use existing menu server prompts or create new customer prompts for modifiers, side items, etc. |
| | Hide or show items anytime. |
| | Fully customizable with pictures and descriptions. |

PAYMENT PROCESSING
| | |
| --- | --- |
| | No additional transaction fees. |
| | Instant payment processing using your own merchant account. |

FEATURES
| | |
| --- | --- |
| | Future orders by calendar date and time. |
| | Specify delivery or take out. |
| | Instant cash out. |
| | Configurable order and hold validation options. |

WEBSITE OPTIONS
| | |
| --- | --- |
| | Integrate with your existing website or |
| | Create/customize new website with your domain name (html, flash, etc) or |
| | Use the SoftTouch Online ordering portal with your custom logo and design. |